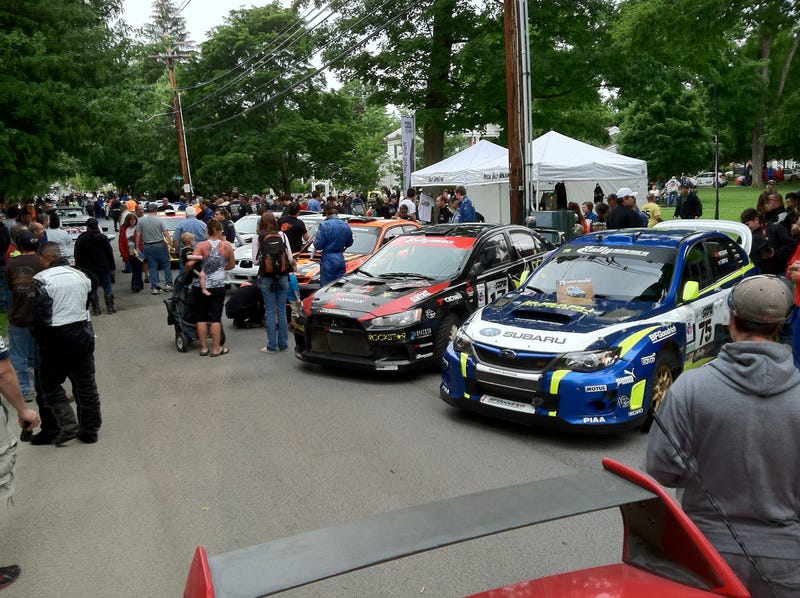 There's something special about rallying. If you're involved in rallying in any capacity it's impossible not to love it (though at some points you'll also find yourself absolutely hating it), and if you love it it's impossible not to feel the need to share it. There's a service park full of sharing coming, and (fortunately) it's coming from better and more experienced rally racers than me. Over the coming weeks and months Jalopnik will be hosting a string of competitors from the North American rally scene in live "ask me anything" sessions. Rookies, young guns, champions, and legends from both the left and right seat will be logging in and answering all your questions.
First up is 26-year old American 2WD rally phenom, and new father, Chris Duplessis, who will be dropping by early Tuesday afternoon. I'll expand on his pedigree come Tuesday, but his career highlights include 22 podiums in 27 starts in the hotly contested 2WD class of the Rally America National Championship (including 13 wins), three national 2WD championships, an average finishing position of 1.6, four rounds in the World Rally Championship Academy, and earning the coveted "Spirit of the WRC Academy" award at the Acropolis round of the 2012 WRC season.
Following competitors include Alex Kihurani, who at age 26 already has a decade of co-driving, during which he has sat with over 30 drivers and competed in at least four countries, and the Canadian driver/co-driver pairing of Antoine L'Estage and Nathalie Richard, who incredibly have more than 30 titles between them. More rally competitors will be added later, along with the odd desert racer (just because). If you've ever wondered how today's champions got their start, what racers do between events or as a day job (for pretty much everyone in North America rallying is more of a hobby than a career), favorite event, or even favorite brand of beer this is your chance to find out.